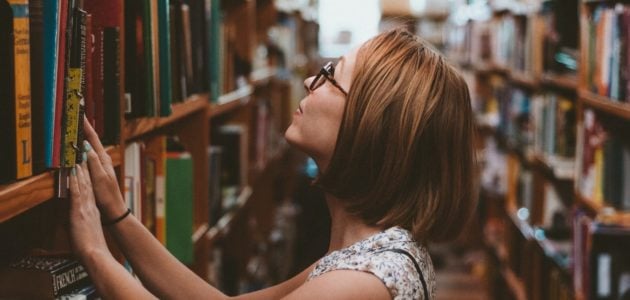 Contemporary American Plays
…that aren't the same plays every other person will tell you to read!
So here's the thing. I know for a fact that there are a million lists on the internet telling you about all the contemporary American plays you should read, but here's the thing. I can almost guarantee you that all those lists will be the same 10, 15, 20 plays because they have been deemed must-reads by someone somewhere. But what I wanted to do for you, you're welcome, is compile a list of plays you probably won't see on a list. A list of plays that you would otherwise have to spend an hour googling before you even knew that it existed. I read a lot of plays, and I research even more so this list will continue to grow. But I want to set you a challenge! Oooo a challenge! I want you to try and read one of these plays a week until you finish the list, deal? I know, I know, reading plays alone sucks right? Right! Get a group of friends together and read, use Zoom, or Facetime, or just call each other. If you read one play you've done 100% more then reading no plays. So go forth, read plays, get a group of friends together, have a glass of wine, or three and enjoy.  
Significant Other (By Joshua Harmon)
Joshua Harmons Broadway debut, Significant Other focuses on Jordan Berman, a 20-something New Yorker who is on his search for THE ONE in the 21century. Surprisingly this play wasn't nominated for any Tony Awards but received rave reviews from critics. It is at heart a comedy that in its final few moments rips your heart out and leaves you in tears. The beauty of this play lies within the writing, its naturalist approach makes it feel like you've known these characters for years. There are a lot of gay plays out there, trust me I've read a lot of them, but this play is different. Harmon takes what would stereotypically be the funny gay best friend and puts him into the spotlight, it is beautiful to see a gay 20-something man so fleshed out. I urge you to read this play! It's beautiful and deserves to be put on everywhere. Also if anyone out there is reading this, I'd love to play Jordan so #lachlanforjordan.
The Humans (By Stephen Karam)
The 2016 Tony Award-winning play The Humans by Stephen Karam explores family and its dark underside. It premiered in Chicago in 2014 before opening off-broadway in 2016 and transferring to Broadway later that year – at one stage being the only play open on broadway. A one-act play that takes place in real-time over a thanksgiving family dinner. When parents Erik and Deirdre visit their daughter in her New York apartment we experience the comfortable and raw emotions that come with spending time with your loved ones. This is a beautiful play that I wish I had been fortunate enough to see. Each character is fleshed out and is given a standout moment – a masterpiece for actors wanting to tackle it's material. Go read it now!
Eclipsed (By Danai Gurira)
Written by Danai Gurira, who you may know as Michonne in The Walking Dead or as Okoye in Marvel's Black Panther, made her Broadway debut as a writer with Eclipsed – the story of 5 Liberian women who are being held captive during wartime in 2013. It was the first play to have an entirely black female cast and creative team. 5 women in one bullet-ridden shack held captive by a commanding officer who refers to them as his wives. It's a funny play, but as you can imagine also has heavy content. Danai Gurira said that she wanted to write a play for those whose voices aren't heard or have never been heard and she certainly achieves that with this play. It was nominated for a Tony Award for Best Play so I think that says enough about why you should read it. 
The Inheritance (By Matthew Lopez)
Helmed as 'the most important play of this century' The Inheritance began its life at The Old Vic in London before transferring to Broadway in 2019. Considered to be the third great gay play alongside Angels in America and The Normal Heart, it explores what it means to be a gay man alive today in the 21st century and what it means to acknowledge and thank those who came before us. It focuses on Eric Glass and Toby Darling at the peak of their relationship and follows as Toby, an aspiring writer, begins to find success and Eric finds new friendship in Walter, his neighbour upstairs. This play is heartbreaking, I still cry in the same place every time I read it. This is not only a play for gay men, it is a play for everyone. When it premiered in London at the Old Vic in 2018 it won four Olivier Awards, including Best New Play, and transferred to Broadway in 2019 closing short due to COVID-19. I have read this play so many times I cannot count. I don't often say I was changed by something, but this play changed me. Also… I would love to play Eric Glass, just saying. 
The Boys in the Band (By Mart Crowley)
Soon to be a Netflix movie, or maybe by now, it is, this groundbreaking play changed history. Boys in the Band focuses on a group of gay men that gather in a new york city apartment for a friends birthday, after a few drinks we begin to see the cracks in their friendship and the heartache that threatens them. Boys in the band originally premiered in 1968 and put to the forefront the lives of gay men unapologetically and without judgment, at a time when society may have not been ready to receive it. It was revived in 2018 with an all-star cast and took home the Tony for best revival of a play. This play was and is a game-changer, and deserves to be read much more than it is – which is why I put it on this list. Please do me and yourself a favour and go and read this play. 
Time Stands Still (By Donald Margulies)
When Sarah returns from the Iraq War after being injured by a roadside bomb to her partner James, a reporter, we see how the couple's relationship shifts while he deals with the guilt of leaving her behind. We see how this couple's desire for adventure slowly dissolves as they start to think of a more traditional life together and when they have friends over for dinner we explore the complexity of the social issues of the time. Time stands still was nominated for a Tony Award during its 2010 run for both best new play and actress in a leading role. A play with just 4 people, that hits with so much impact. This is the perfect play to read with a group of friends and is an excellent choice if you were thinking of producing a play for the first time. 
Peter And The Star Catcher (By Rick Elice)
Based on the 2004 novel 'Peter and The Starcatchers' this is a prequel to the story of Peter… as in Peter Pan, the flying boy. Peter and the star catcher tells us how a poor orphan boy becomes the boy who never grew up – as he goes on a journey across the sea with a group of boys, shipped off from England to a mysterious island, he meets Molly, a young star catcher in training. A play with music, Peter and The Star Catcher, wowed audiences when it played on Broadway with its childlike quality. Give it a google and see for yourself how interesting this play looks. 
American Son (By Christopher Demon-Brown)
This is by far one of the most beautiful plays I've ever had the privilege of reading and seeing. American Son takes us on a rollercoaster ride as we watch a mother come to a police station on a rainy night hoping to get some help in finding her son who has not yet returned home. It holds up a mirror to society and makes us look hard at the uncomfortable truths of where we are and how far we have to come. It's now a Netflix movie starring the original Broadway cast. It is a masterpiece in theatre and film, and an absolute masterclass in acting. 4 actors on a stage for 90 minutes in high stakes exploring maternal, marital and social fears. I cannot speak highly enough, do whatever you can to read and watch this. 
Sister Cities (By Colette Freedman)
When four estranged sisters reunite over their mother's unexpected death, we explore their relationships and the meaning of family. A fairly unknown play, it's never had a mainstage production, but it's a beautiful piece for 4 female actors. Definitely, something to look at if you're on the search for a scene or monologue. I was lucky enough to see a production a fair few years ago, and it's still a piece that I think about every so often. 
Bad Jews (By Joshua Harmon)
Joshua Harmon's second mention in this article, ooo fancy! Premiering Off-Broadway in 2012 Bad Jews is about a group of cousins who come together after their grandfather's death. After being left a priceless piece of jewellery that their grandfather successfully smuggled out of Nazi Germany conflict erupts. Bad Jews is a dark comedy that looks at the importance of family, culture and religion. Joshua Harmon was inspired to write Bad Jews after attending a ceremony where grandchildren of holocaust survivors were invited to give speeches. Requiring only 4 actors, 2 female and 2 male, this is a wonderful play for 20something actors. If you need a laugh, give it a read. 
The Flick (By Annie Baker)
The beauty in this play is just how very boring it can be in the best way possible. The Flick tells the story of three underpaid movie ushers and depicts what appears to be the mundane tasks of working at the cinema. It's received both glowing and not so glowing reviews in its time, mainly for its length and what can seem unexciting nature. I personally love The Flick. I read it with a group of friends and we unanimously appreciated its simplicity and its fully realised characters. The Flick is a Pulitzer prize-winning play that should be on everyone's to-read list. Originally premiering Off-Broadway in 2013 The Flick has since received hundreds of productions around the world with good reason – its look at the divide between race and socioeconomic status is beautiful to watch unfold over its 3 hours. 
Fences (By August Wilson)
Fences is the 1985 play by August Wilson and the sixth part in his ten-part 'Pittsburgh Cycle', a collection of plays depicting the lives of African Americans at different points in history. Fences won the Pulitzer Prize in 1987 and a Tony Award in the same year. It's the story of Troy, a 53-year-old man, who was never able to pursue his baseball career because of the colour of his skin and has had to settle working as a garbage collector, unable to fully provide for his family. In my opinion, it is one of August Wilson's best works. It was made into a movie in 2016, starring Denzel Washington and Viola Davis, who starred in the 2010 Broadway Revival of which they both won Tony Awards for leading actors in a play. 
Seminar (By Theresa Rebeck)
When four young writers sign up for a private writing seminar with an esteemed writer, they have their works and selves turned upside down with his cruel and unorthodox methods. Pulitzer Prize-nominated writer Theresa Rebeck wrote this play on reflection on being a writing teacher herself – and how teaching and learning demand humiliation from both teacher and student. If you're looking for a play to produce, this should be in your top 3. 
Sweat (By Lynn Nottage)
Sweat won the Pulitzer Prize for drama in 2017 and went on to receive three Tony award nominations. A play by Lyn Nottage, Sweat looks at nine people in the town of Reading, Pennsylvania. She began writing the play after interviewing residents when it was declared one of the poorest cities in America. It takes a deep look at the working class of America through poverty, race and friendship. It's been on my list of plays to read for a long time, I'm gonna go read it right now. 
Topdog / Underdog (By Suzan-Lori Parks)
Another Pulitzer Prize Winner, Topdog/Underdog follows the lives of two African-American brothers as they deal day to day with poverty and racism. Originally opening off-broadway in 2001, directed by George C. Wolfe the production then moved to Broadway in 2002 for a short run. Suzan-Lori Parks says the play is a commentary on who the world expects you to be, and how individual struggles with that and tries to fight it. It was listed as one of the greatest American plays in 2018 – I can't wait to read it. 
To close…
So here's the list so far. Get some friends together and read one play a week, it's simple. Imagine how many beautiful stories and characters you could discover in 3 months?! Remember to check Drama Online if you are a StageMilk member – it contains thousands of plays from around the world and is the perfect place to start your playreading journey.