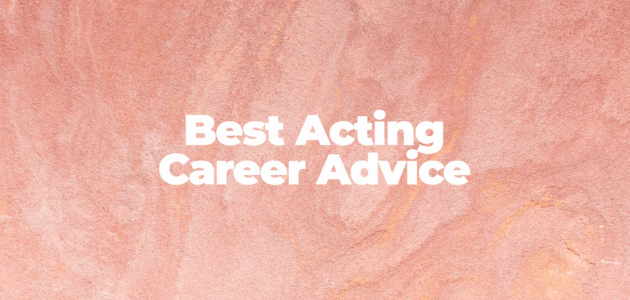 The Best Acting Career Advice
Sebastian Stan is coming to the big screen yet again, giving a knockout performance in I, Tonya alongside Margot Robbie. In this snippet of an interview, he passes on the best acting career advice he ever received (and we rather like it).
I'm going to challenge the advice that success lies outside your comfort zone, but instead take this in conjunction with the idea that the more skills you try, the more areas you are likely to excel in. Transferable skills are the name of the game in the acting world, and every role gives you the opportunity to bring something individual and fresh to the table, something only you can offer. If you have a whole gamut of abilities and competencies to draw on then you will confidently claim you can do it. If there's one statement that ANY prospective employer hates, it's "I'm a fast learner." Everyone can say this. Be the one who can prove it. Just by doing one class, you can lean into or away from it, growing to know yourself better, and therefore apply yourself where your strengths lie.
Don't fall into a habit of doing something new just because it makes you uncomfortable, because that practised state of discomfort may come through in your acting. The trick is to find a middling level of comfort in being uncomfortable, in doing something for the first time with the assurance that it won't destroy you. A reframing technique that is especially helpful for stage fright, but can apply to nerves of any kind, is to focus on excitement rather than fear. Fear leads to anxiety and pessimism, visualising the worst possible outcomes, whereas excitement encourages a mindset of hope and possibility.
So that covers discomfort in preparation work and in your day to day life. What Stan is referring to is to always be challenged by your role while acting. If we go back to basics, you'll recall that an entertaining story is real life with the boring bits cut out. It can be exaggerated or translated or relocated, but at the heart of every story you tell, there is a core of truth, and to present this as a play or on film, we get it framed up and neatly edited to direct attention to the important bits. Thinking back to the important bits in your own life, it's likely you'll find them imbued with fear, excitement, or some other emotion outside your realm of comfort. They tend to be charged with anticipation or exploding with drama. Something doesn't strictly have to be a negative discomfort to be outside your comfort zone. Even in comedy, you laugh until it hurts. Even if you love sky-diving, it's a thrill due to it's discomfort.
How can we use this knowledge practically? When you're acting, you're presenting a montage of the uncomfortable moments in your character's life, so try to seek them out and identify them. Grab your script, and for each scene, ask yourself why it has been included in what is essentially your character's discomfort-montage and use the heightened sensation as a thematic premise to drive your character through. How's that for acting career advice?