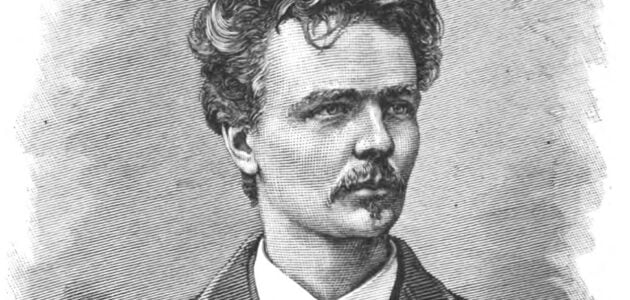 The Best Plays of August Strindberg
The Yin to Henrik Ibsen's Yang, August Strindberg is one of the greatest playwrights of all time. A contemporary to Chekhov and Ibsen, Strindberg offered something totally different to both of those great writers. Dreams, surrealism and sex. Which sounds great right? I mean – what a combo. Strindberg's characters are darting, erratic, complex and fascinating. He brings a level of reality that was truly unique for the time and has gone on to become an intrinsic part of modern writing. He and Ibsen famously hated each other, with Ibsen going so far as to keep a framed portrait of Strindberg on his desk to motivate himself. 
Strindberg's most famous play, Miss Julie concerns a working class couple living and working in a wealthy family's house. The titular character Miss Julie is the daughter of the Count who owns the estate and she is interested in the well read, charming Jean, the husband-to-be of Christine the cook of the household. The sexual tension between these characters and the inter-class relations they present as well as the cliffhanging ending, drenched in despair makes this one of the all time great pieces of literature. Strindberg's plays are a powerful and fantastic collection of works that any actor should familiarise themselves with.
Strindberg's Best Plays
Miss Julie
The Father
A Dream Play
The Ghost Sonata
Stronger
Easter
"People are constantly clamoring for the joy of life. As for me, I find the joy of life in the hard and cruel battle of life – to learn something is a joy to me."
– August Strindberg
 Renowned British theatre critic, Michael Billington had this to say of Strindberg, 'Strindberg lived out all the phases of modern militancy and modern defeatism and seemed to embrace everything from juvenile radicalism to a final mystical mix of science and occultism. But if I had to seize on any one quality that made him seem our contemporary, it would be his astonishing sexual candour.' I think that sums up his work nicely. Do have a look at some of the plays above and if you would like to get some practice working on Strindberg's extraordinary catalog of work, why not check out StageMilk Drama Club!