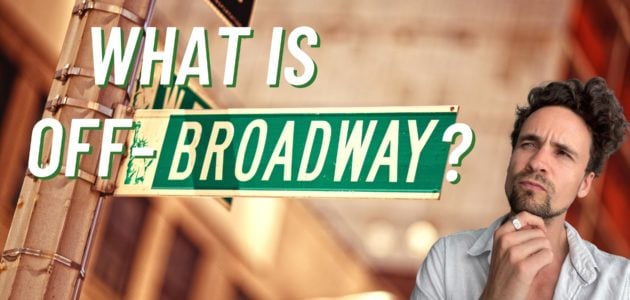 Broadway: The Great White Way. For many actors (those interested in theatre in particular) Broadway is the pinnacle of the theatre world. But did you know that there is an Off-Broadway? Today we're going to answer the question: What is Off-Broadway?
An Off-Broadway Theatre is a theatre within the 'Broadway Box' of New York City with a seating capacity of between 100 and 499.
What Is Broadway?
In order to understand what Off-Broadway is, we must first understand what Broadway is. Broadway, in its literal sense, is a street in Manhattan NY. But over the years the term 'Broadway' has become synonymous with the theatre district of New York City.
Though the district is named after the street, the majority of Broadway theatre's only exist within the 'Broadway Box' and not on Broadway itself. The Broadway box is the area extending from 40th Street north to 54th Street and from Sixth Avenue west to Eighth Avenue, including Times Square and West 42nd Street. In fact, only three of Broadway's theatres are on the Broadway: The Broadway Theatre, The Palace Theatre, and the Winter Garden Theatre. For a theatre to be legally considered a Broadway theatre, it must seat more than 499 patrons.
For more New York Acting Resources
How Did Off-Broadway Start?
Back in the day, any theatre within the Broadway Box was considered a Broadway theatre. The Off-Broadway movement started in the 1950's as a reaction to the growing commercialism of Broadway theatres themselves. Later down the line, the definition came into place that any theatre with a seating capacity between 100-499 would be legally and contractually considered an 'Off-Broadway' theatre. This benefited theatre owners and producers, as it meant they could pay cast and creatives less than those on "Broadway" contracts. That was until 1974 when Actors Equity organised a one day strike over these wages, ultimately garnering a raise.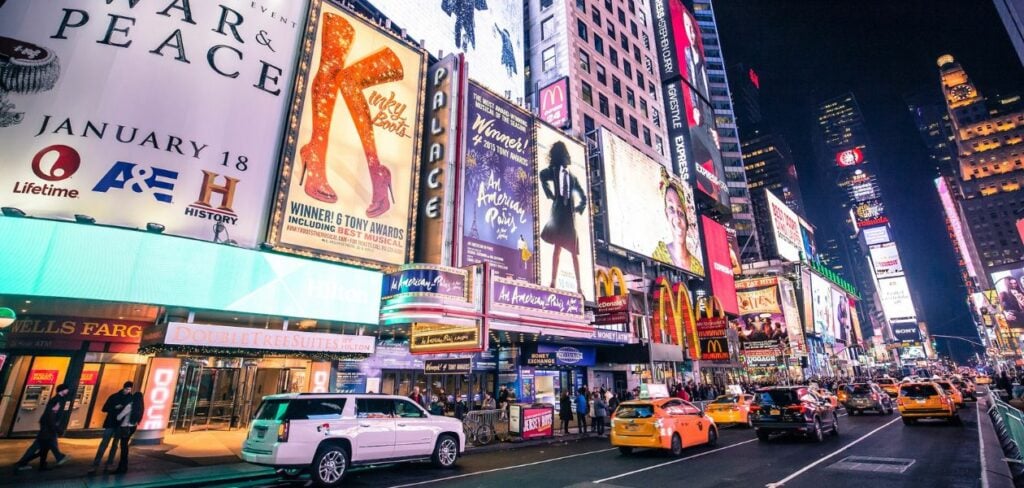 What Kind of Shows Are on Off-Broadway?
In a general sense, the kinds of shows you'll find in Off-Broadway theatres are ones with less than certain commercial success. New shows, lesser known shows, and experimental shows. Anything that might not necessarily draw in a huge crowd night after night. The reason for this is that it costs less to produce a show in an Off-Broadway theatre. Therefore, it runs less of a financial risk to any investors.
Many, many shows go on to have Broadway runs after success in Off-Broadway theatres. Shows such as Dear Evan Hansen, In The Heights, Hair, Rent and Hamilton, just to name a few.
Conclusion
We don't often think of the legal and contractual definitions of our arts precincts. But as it turns out they're pretty particular about what is and isn't considered an Off-Broadway, or a Broadway theatre. Well now you can say you know exactly what constitutes what an Off-Broadway theatre is.