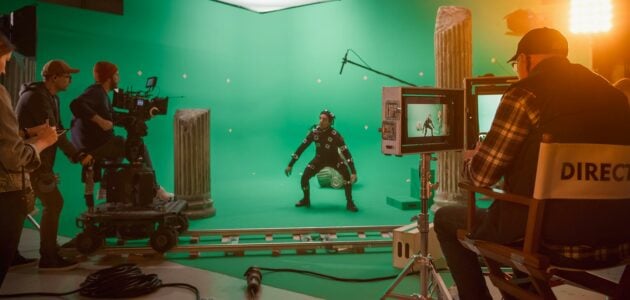 Why having an agent is important
So you're thinking about getting an agent, or a better agent. Most actors are aware of why agents are valuable to their careers, but there is a lot of confusion when it comes to agents and managers. Why do I give them a share of my money? Who works for who? Do I need to pay for an agent? A lot of questions and a lot of uncertainty. We want to clear up this uncertainly and help actors move their career forwards, and also not get screwed! Today we are looking at why having an agent is important for actors.
For some actors it seems impossibly out of reach to get an agent or even to know where to start. I remember feeling this way. For an even smaller number of you, you don't know if an agent is for you and you are considering the idea of being a freelance actor. You want to have absolute control over your career. This is admirable, and can really work, but there are a few reasons why having an agent can be great for actors:
Reasons to have an acting agent:
1. Teamwork
Having an agent or manager means you have another person (or group of people) on your team. And having a team is awesome. It means that you can work together to achieve one common goal. Remember if you're successful as an actor, so are they. It's a great partnership.

2. Connections
You might be great at schmoozing, but it would take you years to establish the relationships even a mid level agent has. They are communicating with casting directors, directors and producers everyday. Acting is a all about connections. A good agent will be able to take advantage of their professional relationships to get you auditions, and work.
3. Organisation
Acting can be exhausting. There have been a number of studies recently about the effects a career in the performing arts can have on actors. So even if you're very organised and proactive, you will have periods where it's tough to get out of bed. When you feel despondent and uninspired it's tough going to contact theatre companies, casting directors and producers. Agents are able to remain objective; this is their job. They are working 9-5 to get their actors work, so they are able to remain organised and on top of things. With the emotional turmoil inherit in acting, the reality is it's hard to remain organised and proactive without help from an agent.

4. Deals and Finances
Most agents have a lawyer on staff, or at least are very familiar with performance contracts. Have you ever tried to negotiate a deal where you are the product. You are dealing with producers and people who give you work, the people you want to like you, and you have to negotiate with them. It's awkward and difficult. This is another major reason why having an agent is important for actors. Agents work to always get you the best possible deal. If you get more, they get more.
5. Perspective
When you're an actor your view on the industry can become quite narrow. Having an agent who is looking at your career more objectively means they can offer insights and advice that you can't see. A good agent will have at least a couple of strategy meetings with you over the course of a year. You can both reflect and work together to see where to go next.

6. Conclusion
Having an agent is awesome. I just think it's amazing having someone who is on your team, trying to help you follow your dream. Yes they are doing it because they want to make money, but most agents love what they do and genuinely want to see you succeed. If it's not clear already here is where I stand on agents:
You should always aim to be represented by a reputable agent. However, being a freelance actor can be empowering, and in many cases, more beneficial when the alternative is an agent that isn't serving you. You should never sign with an agent out of desperation, or because you think you have to have an agent. There are many successful freelance actors.