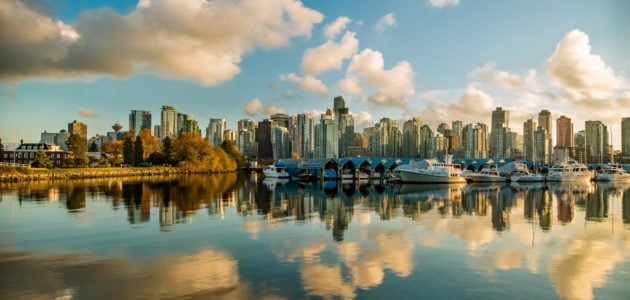 Acting Classes in Vancouver
You know the drill – working to lay the foundations, continuously build and shape your craft is what any auditioning actor who is worth their weight should be doing. Your instrument needs to be a well-oiled, shiny machine, so when your agent sends you an audition for the next day, you are ready to rock and roll; not desperately trying to shake off the dust of a rusty wheel.
Acting classes are about finding the best fit for you, teachers that speak your language, who will provide you with the different tools for your kit. You want your tool kit to have variety. What good is having ten hammers and a screwdriver, when you really need a pair of pliers?
Acting teachers are not gods or gurus and are not to be blindly worshipped. They are there to teach you. Get recommendations from others, but remember, what works for one, may not work for you. And that is ok.
Vancouver offers a smorgasbord of classes and the selection can be overwhelming. Generally speaking, most studios require you to audit their class before signing up, to ensure that it is a good fit before you commit.
Listed below is a cross section of the different classes Vancouver has to offer. Great studios run by good people who will help you get accustomed to the ways of the Vancouver industry and help fit out your kit.
ACTING CLASSES
Jeb Beach & Associates
JBA is a great starting off point for actors new to the city. Founded by Jeb Beach, Jeb is a highly-respected actor, teacher and mentor within the Vancouver industry, and balances compassion and professional accountability in his work. JBA is a hub of all things screen classes, offering a wide range of classes, including Audition – Back to Booking (highly recommend Zibby Allen), Advanced Camera, as well as taking care of business with Wesley Salter's Business Hours, Casting Director Workshops and Script Analysis. Jeb is a great source of knowledge and his blog and YouTube videos are worth subscribing to.
Taping services and private coaching is available, and there is always a highly capable and passionate team available to help you with your self-tapes.
The Actor's Foundry
For script analysis and a class that has the most thorough and complete approach to scene study – The Actor's Foundry is the place. Matthew Harrison has over 20 years of experience, but is continuously updating his approach, by basing his work on psychological evidence partnered with the most detailed script analysis technique. Even if you think you know script analysis, this is next level stuff. The series runs in 4 week cycles, Scene Analysis, Emotional Preparation, Rehearsal & Performance. The tools that Matthew provides to his students are absolutely necessary for any working actor to have in their kit, and his students get the results in the casting room.
Matthew has also set up one of the most comprehensive online resources for actors – The Online Campus. There are hours and hours of videos, scripts, tutorials, forums and a great online community. No matter where you are in the world, this is a great resource to dive into and is highly recommended you do so.
Railtown Actors Studio
Railtown has the most comprehensive schedule of classes, offering variety while maintaining quality. Artistic Director, John Cassini, has had an award-winning career in film & television, but has never lost his theatre roots and that is reflected in what is on offer at Railtown.
Classes range from Foundations of Scene Study to Advanced, Ensemble work as well as Film Acting. The classes are challenging and specific and people come here to work and work hard. The timetable is flexible, as it offers classes both during the day, evenings as well as weekend, so no matter what your schedule is, you can find a class here that fits.
The teaching faculty is world class and is comprised of successful working actors who know the business, each offering their unique experiences and strengths to students. There is a great sense of care for the work and the people here.
Railtown wants to get to know their students, and there is an interview process to ensure that you are the right fit for the particular class. They have respect for the space and the work within, so auditing is unavailable, but if you want to get a sense of the work, attending the presentations is the way to go.
Tricities Film Studios
If you're looking for a class in the suburbs, Tricities Film Studios is an absolute gem. Under the helm of Lisa Durupt, one of the most beloved and hard working actors in Vancouver, class sizes are kept small to ensure that actors are given the individual attention they need.
Lisa is passionate about teaching and inspires her students with her genuine love for the craft. But make no mistake, she means business and works to create a firm game plan for each of her students; a step by step approach for success. These classes have a practical approach to the work, balanced with support, guidance and leadership which is the best recipe for any young actor.
Tricities also offers audition taping and coaching services.
Also check out:
IMPROV CLASSES
Improv is a great way to keep your actor instincts on fire. We spend so much time with our heads in our scripts, but it's important to keep your improv skills in tune so you are able to adapt in the moment and not be thrown if casting asks you to do something not in line with your perfectly planned performance.
Blind Tiger
Blind Tiger is the place for comedy and improv in Vancouver, running four comprehensive semesters throughout the year, will additional electives and intensives.
Held at the historic Little Mountain Gallery, their comedy shows, featuring members of their founding teams The Sunday Service and Hip.Bang! are a must to check out, even as a fun thing to do for a night out in Vancouver.
ACCENT CLASSES/COACHES
One thing you must have in your tool kit is a SOLID US Accent. There are casting directors here that if they even catch a whiff of an Aussie accent, or British, or whatever – you may as well call it a day unfortunately.
Adam Henderson is THE GUY in Vancouver, but can be difficult to schedule time with.
Tony Alcator is the most popular accent coach in Vancouver and comes highly recommended for being a teacher and all round good human being.
OTHER RECOMMENDATIONS
Yes, classes can be expensive, but your career is your business and you need to treat it as such and invest in yourself. Learn what you can, add the tools to your box and move on to see what other things you can discover. Soon, you'll have an actor's kit that will be equipped with the right tools to build your empire.