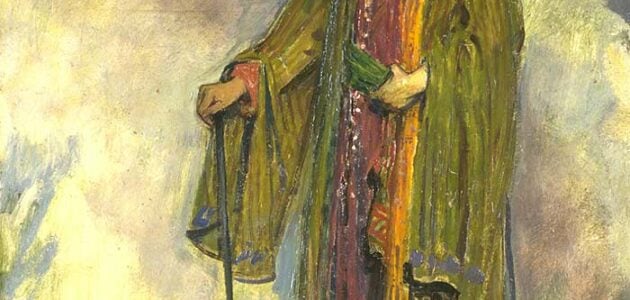 The Merchant of Venice Monologues
The Merchant of Venice is a controversial, problematic Shakespeare play. That said, it features some of Shakespeare's finest monologues. Whether it's the biting Shylock, or the melancholy Antonio, or the graceful Portia, The Merchant of Venice is a great play to find monologues. There is something for every actor and many of these monologues will serve you well in an audition situation. So without further ado, here are our favourite Merchant of Venice monologues.
Monologues for Men

Gratiano Act 1 Scene 1 (Comedy)
Gratiano: Let me play the fool:
With mirth and laughter let old wrinkles come,
And let my liver rather heat with wine
Than my heart cool with mortifying groans.
Why should a man, whose blood is warm within,
Sit like his grandsire cut in alabaster?
Sleep when he wakes and creep into the jaundice
By being peevish? I tell thee what, Antonio–
I love thee, and it is my love that speaks–
There are a sort of men whose visages
Do cream and mantle like a standing pond,
And do a wilful stillness entertain,
With purpose to be dress'd in an opinion
Of wisdom, gravity, profound conceit,
As who should say 'I am Sir Oracle,
And when I ope my lips let no dog bark!'
O my Antonio, I do know of these
That therefore only are reputed wise
For saying nothing; when, I am very sure,
If they should speak, would almost damn those ears,
Which, hearing them, would call their brothers fools.
I'll tell thee more of this another time:
But fish not, with this melancholy bait,
For this fool gudgeon, this opinion.
Come, good Lorenzo. Fare ye well awhile:
I'll end my exhortation after dinner.
Shylock: Signor Antonio, many a time and oft
In the Rialto you have rated me
About my moneys and my usances.
Still have I borne it with a patient shrug,
For sufferance is the badge of all our tribe.
You call me misbeliever, cutthroat dog,
And spet upon my Jewish gaberdine—
And all for use of that which is mine own.
Well then, it now appears you need my help.
Go to, then! You come to me and you say,
"Shylock, we would have moneys." You say so!—
You, that did void your rheum upon my beard
And foot me as you spurn a stranger cur
Over your threshold! Moneys is your suit.
What should I say to you? Should I not say,
"Hath a dog money? Is it possible
A cur can lend three thousand ducats?" Or
Shall I bend low and in a bondman's key
With bated breath and whispering humbleness, say this:
"Fair sir, you spet on me on Wednesday last;
You spurned me such a day; another time
You called me 'dog'—and for these courtesies
I'll lend you thus much moneys?"
Laucnelot Act 2 Scene 3 (Comedy)
Launcelot: Certainly, my conscience will serve me to run from this Jew my master: the fiend is at mine elbow, and tempts me, saying to me, 'Gobbo, Launcelot Gobbo, good Launcelot,' or 'good Gobbo,' or 'good Launcelot Gobbo, use your legs, take the start, run away.' My conscience says 'No; take heed honest Launcelot; take heed, honest Gobbo,' or as aforesaid 'honest Launcelot Gobbo, do not run, scorn running with thy heels.' Well, the most courageous fiend bids me pack, 'Fia!' says the fiend, 'away!' says the fiend, 'for the heavens, rouse up a brave mind' says the fiend, 'and run.' Well, my conscience, hanging about the neck of my heart, says very wisely to me: 'My honest friend Launcelot' – being an honest man's son,' or rather an honest woman's son, for indeed my father did something smack, something grow to; he had a kind of taste; well, my conscience says 'Launcelot budge not!' – 'Budge!' says the fiend, –'Budge not!' says my conscience. 'Conscience,' say I, 'you counsel well, – Fiend' say I, 'you counsel well,' – to be ruled by my conscience, I should stay with the Jew my master, who (God bless the mark) is a kind of devil; and to run away from the Jew, I should be ruled by the fiend, who (saving your reverence) is the devil himself: certainly the Jew is the very devil incarnation, and in my conscience, my conscience is but a kind of hard conscience, to offer to counsel me to stay with the Jew; the fiend gives the more friendly counsel: I will run fiend, my heels are at your commandment I will run.
Shylock Act 3 Scene 1
Shylock: To bait fish withal. If it will feed nothing else, it will feed my revenge. He hath disgraced me, and hindered me half a million; laughed at my losses, mocked at my gains, scorned my nation, thwarted my bargains, cooled my friends, heated mine enemies, and what's his reason? I am a Jew. Hath not a Jew eyes? Hath not a Jew hands, organs, dimensions, senses, affections, passions? Fed with the same food, hurt with the same weapons, subject to the same diseases, healed by the same means, warmed and cooled by the same winter and summer, as a Christian is? If you prick us, do we not bleed? If you tickle us, do we not laugh? If you poison us, do we not die? And if you wrong us, shall we not revenge? If we are like you in the rest, we will resemble you in that. If a Jew wrong a Christian, what is his humility? Revenge. If a Christian wrong a Jew, what should his sufferance be by Christian example? Why, revenge. The villany you teach me, I will execute, and it shall go hard but I will better the instruction.
Bassanio Act 3 Scene 2
Bassanio: So may the outward shows be least themselves,
The world is still deceived with ornament.
In law, what plea so tainted and corrupt,
But, being seasoned with a gracious voice,
Obscures the show of evil? In religion,
What damned error, but some sober brow
Will bless it and approve it with a text,
Hiding the grossness with fair ornament?
There is no vice so simple but assumes
Some mark of virtue on his outward parts;
How many cowards, whose hearts are all as false
As stairs of sand, wear yet upon their chins
The beards of Hercules and frowning Mars;
Who, inward searched, have livers white as milk.
And these assume but valour's excrement
To render them redoubted! Look on beauty,
And you shall see 'tis purchased by the weight;
Which therein works a miracle in nature,
Making them lightest that wear most of it:
So are those crisped snaky golden locks
Which make such wanton gambols with the wind
Upon supposed fairness, often known
To be the dowry of a second head,
The skull that bred them in the sepulchre.
Thus ornament is but the guiled shore
To a most dangerous sea, the beauteous scarf
Veiling an Indian beauty; in a word,
The seeming truth which cunning times put on
To entrap the wisest. Therefore, thou gaudy gold,
Hard food for Midas, I will none of thee;
Nor none of thee, thou pale and common drudge
'Tween man and man. But thou, thou meagre lead,
Which rather threaten'st than dost promise aught,
Thy paleness moves me more than eloquence;
And here choose I. Joy be the consequence!
Antonio Act 4 Scene 1
Antonio: But little: I am arm'd and well prepared.
Give me your hand, Bassanio: fare you well!
Grieve not that I am fallen to this for you;
For herein Fortune shows herself more kind
Than is her custom: it is still her use
To let the wretched man outlive his wealth,
To view with hollow eye and wrinkled brow
An age of poverty; from which lingering penance
Of such misery doth she cut me off.
Commend me to your honourable wife:
Tell her the process of Antonio's end;
Say how I loved you, speak me fair in death;
And, when the tale is told, bid her be judge
Whether Bassanio had not once a love.
Repent but you that you shall lose your friend,
And he repents not that he pays your debt;
For if the Jew do cut but deep enough,
I'll pay it presently with all my heart.
Lorenzo Act 5 Scene 1
Lorenzo: How sweet the moonlight sleeps upon this bank!
Here will we sit and let the sounds of music
Creep in our ears: soft stillness and the night
Become the touches of sweet harmony.
Sit, Jessica. Look how the floor of heaven
Is thick inlaid with patines of bright gold:
There's not the smallest orb which thou behold'st
But in his motion like an angel sings,
Still quiring to the young-eyed cherubins;
Such harmony is in immortal souls;
But whilst this muddy vesture of decay
Doth grossly close it in, we cannot hear it.
Come, ho! and wake Diana with a hymn!
With sweetest touches pierce your mistress' ear,
And draw her home with music.
The reason is, your spirits are attentive:
For do but note a wild and wanton herd,
Or race of youthful and unhandled colts,
Fetching mad bounds, bellowing and neighing loud,
Which is the hot condition of their blood;
If they but hear perchance a trumpet sound,
Or any air of music touch their ears,
You shall perceive them make a mutual stand,
Their savage eyes turn'd to a modest gaze
By the sweet power of music: therefore the poet
Did feign that Orpheus drew trees, stones and floods;
Since nought so stockish, hard and full of rage,
But music for the time doth change his nature.
The man that hath no music in himself,
Nor is not moved with concord of sweet sounds,
Is fit for treasons, stratagems and spoils;
The motions of his spirit are dull as night
And his affections dark as Erebus:
Let no such man be trusted. Mark the music.
Monologues for Women

Portia Act 3 Scene 2
You see me, Lord Bassanio, where I stand,
Such as I am: though for myself alone
I would not be ambitious in my wish,
To wish myself much better; yet, for you
I would be trebled twenty times myself;
A thousand times more fair, ten thousand times more rich;
That only to stand high in your account,
I might in virtue, beauties, livings, friends,
Exceed account; but the full sum of me
Is sum of something, which, to term in gross,
Is an unlesson'd girl, unschool'd, unpractised;
Happy in this, she is not yet so old
But she may learn; happier than this,
She is not bred so dull but she can learn;
Happiest of all is that her gentle spirit
Commits itself to yours to be directed,
As from her lord, her governor, her king.
Myself and what is mine to you and yours
Is now converted: but now I was the lord
Of this fair mansion, master of my servants,
Queen o'er myself: and even now, but now,
This house, these servants and this same myself
Are yours, my lord: I give them with this ring;
Which when you part from, lose, or give away,
Let it presage the ruin of your love
And be my vantage to exclaim on you.
Portia Act 4 Scene 1
Portia: The quality of mercy is not strained;
It droppeth as the gentle rain from heaven
Upon the place beneath. It is twice blest;
It blesseth him that gives and him that takes.
"Tis mightiest in the mightiest; it becomes
The throned monarch better than his crown.
His scepter shows the force of temporal power,
The attribute to awe and majesty,
Wherein doth sit the dread and fear of kings;
But mercy is above this sceptered sway;
It is enthroned in the hearts of kings;
It is an attribute to God himself,
And earthly power doth then show likest God"s
When mercy seasons justice. Therefore, Jew,
Thought justice be thy plea, consider this:
That in the course of justice none of use
Should see salvation. We do pray for mercy,
And that same prayer doth teach us all to render
The deeds of mercy. I have spoke thus much
To mitigate the justice of thy plea,
Which if thou follow, this strict court of Venice
Must needs give sentence 'gainst the merchant there.
For more information on preparing a Shakespeare monologue.