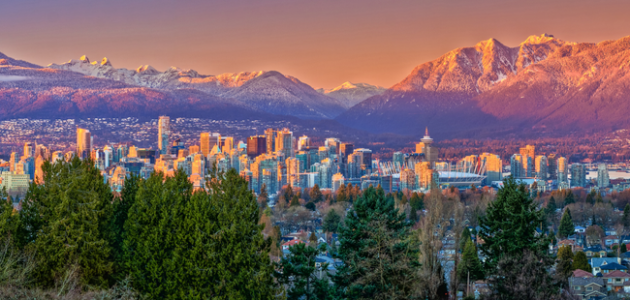 Please note this list is not exhaustive. There are many more agents in Vancouver than this, but these are the ones we looked at primarily. Here we go, a list of acting agents in Vancouver!
Connekt Creative
122 Actors – 3 Agents
A smaller agency by Canadian standards Connekt Creative offers a boutique agency service. Representing actors, voice artists and digital media personalities their clients have been featured on shows like Preacher, Supernatural and Heartland.
Clients: Alaina Huffman/ Jessica Steen / Tara Spencer-Nairn / Hart Bochner / Colin Cunningham
Louis Ferreira/ Nicholas Lea/ Crystal Balint/ Bruce Payne/ Mark Humphrey/ Rhonda Dent/ Daniel Kash
BLK Management
36 Clients – 1 Agent
Tiny by Canadian standards but some hard-working actors on the books at BLK. With a number of clients working as both stunt people and actors, there is some industry cross over at this agency. Clients have been working on projects like Rise of the Planet of the Apes, Deadpool 2 and Lucifer.
Clients: Ty Olsson/ Andre Tricoteux/ Chris Eastman/ Reese Alexander/ Rob Hayter/ Khaira Ledeyo/ Larke Miller/ Lisa MacFadden/ Christopher Pearce/ Marie West/ Shawn Stewart
KC Talent
276 actors – 8 Agents
KC Talent is one of the most well known agencies in Vancouver, representing a mix of bigger names and emerging talent they have a very good reputation in the industry. With 276 actors on the books, they are a powerful agency in the region. Their clients are working on a range of projects including Arrow, Star Trek Beyond and Altered Carbon.
Clients: Merritt Patterson/ Melissa Roxburgh/ Lauren Lee Smith/ Jordana Lajoie/ Greyston Holt/ John DeSantis/ Chris McNally/ Stefanie von Pfetten/ Nolan Gerard Funk/ Taylor Hickson/ Leah Cairns
Lloyd Talent Agency
86 actors – 1 Agent
A boutique agency most known for their younger actors being very successful in shows like An Unfortunate Series of Events. Run by Lissa Lloyd who comes a background in music represents actors and voice artists and has a range of industry connections. Clients are working on projects like iZombie, The Predator and The 100.
Clients: Dylan Kingwell/ Avi Lake/ Peter Bundic/ Alexandra Voicu/ Catherine Lonsdale/ Cavan Cunningham/ Adam Ballantyne/ Angela Galanopoulos/ Laura Adkin/ Marcus Aurelio/ Yuvraj Kalsi
Lucas Talent Agency
500 Actors – 11 Agents
A big agency Lucas Talent represent some of the biggest names in the Vancouver scene as well as a lot of emerging talent. People in Sydney have mentioned them to me as a being excellent to deal with so that comes as a tick in their box. Clients are working on projects like Bad Times at the El Royale, Fear the Walking Dead and The Order among many others.
Clients: Matt Frewer/ Kandyse McClure/ Sophia Lauchlin Hirt/ Zack Ward/ Nathan Mitchell/ Paul Johansson/ Moneca Delain/ William B. Davis/ Skylar Radzion/ Dan Payne/ Antonio Cupo/ Luvia Petersen
Luke Camilleri/ Patrick Gallagher/ Sarah Deakins/ David Nykl/ Camille Mitchell
The Characters Agency
1,377 actors – 24 Agents
A massive agency by any standards, The Characters Agency is one of the biggest names in the Vancouver and Toronto industries. As you would expect with that amount of actors on the books, they have artists at all stages of their careers and some big names to boot. Clients are working on projects like Stronger, Orphan Black, Aladdin and The Hunger Games.
Clients: Tatiana Maslany/ Mena Massoud/ Donald Sutherland/ Avan Jogia/ Tia Carrere/ Lauren Holly/ Grace Park/ Nicole de Boer/ Katharine Isabelle/ Jason Priestley/ Lindy Booth/ Tyler Labine/ Alexia Fast
Emily Perkins/ Monique Ganderton/ Pascale Hutton/ Gregory Smith
Moving Pictures
50 actors – 1 Agent
A small boutique agency offering representation to a range of clients.
Clients: Burgess Abernethy/ Katherine Evans/ Nigel Whitmey/ Paull Walia/ Elizabeth Bowen/ Corey Large
Kyal Scott/ Kathleen Keatings/ Darcy Hula/ Michelle Connor/ Ashley Alexander
Premiere Talent Management
326 actors – 8 Agents
A mid-sized talent agency with some very young actors doing amazing work in projects like IT: Part 2, Riverdale and Salvation amongst a range of other projects.
Clients: Luke Roessler/ Matthew James Dowden/ Dalila Bela/ Natalie Sharp/ Elise Gatien/ Aliyah O'Brien
Cory Gruter-Andrew/ Agam Darshi/ Christian Convery/ Sarah Smyth/ Olivia Steele Falconer
RED Agency
383 actors – 8 agents
Another mid-sizes agency with good connections. The actors at RED are working on a big range of projects like Dirk Gently's Holistic Detective Agency, Deadwood and Shameless.
Clients: Dustin Milligan/ Fiona Dourif/ Tantoo Cardinal/ Tyler Johnston/ Molly Parker/ Sarah Dugdale/ Christopher Heyerdahl/ Brett Dier/ Keegan Connor Tracy/ Michael Eklund/ Kirsten Zien/ MacKenzie Porter/ Amanda Plummer
Trisko Talent Management
209 actors – 6 agents
A small to mid-sized agency representing actors and voice talent. Trisko has clients that have worked on: The Flash, Blade Trinity, Hell on Wheels and The Man in the High Castle.
Clients: Erica Cerra/ Stephen Huszar/ Robin McLeavy/ Chelah Horsdal/ Jill Morrison/ Aleks Paunovic/ Maddie Phillips/ Miranda Frigon/ Ben Cotton/ Fiona Vroom/ Anita Brown/ J.P. Manoux/ Bethany Brown
VA Management
27 actors – 1 agent
A tiny boutique agency with actors on the rise across a range of disciplines. Current clients have worked on projects like: Backstabbing for Beginners, Night at the Museum and Snowpiercer.
Clients: Belçim Bilgin/ Nico McEown/ Donna Christie/ George Ketsios/ Vicky Lambert/ Fiona Cooney
Ani Kyd Wolf/ Kate Gajdosik/ Richard Hochman/ Laura Clarke