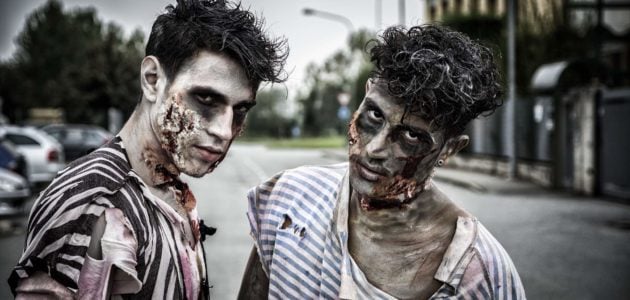 Probably.
I get sent showreels everyday. And long story short, they usually suck.
Now, don't get me wrong. It's not that the acting sucks – for the most part, the acting work is pretty great. But it's all the other stuff that gets in the way of a good showreel. And these are simple mistakes that can be easily solved. If you can make the right tweaks, you'll be apart of the 5% of actors who have a great showreel that actually showcases them at their best.
Where it all goes wrong…
Beside your headshot, you have LITERALLY nothing else except your showreel to help you land agents, impress casting directors, producers, directors and get you auditions. And even though it's so important, many actors don't really know where to start.
First of all there is a bit of confusion when it comes to what a showreel really is. In an ideal scenario a showreel is a compilation of your professional film/TV work cut together into a slick, short video. It showcases your best work, shows range, and shows that you are a WORKING actor.
The problem is most actors have limited or no professional acting credits. So how do you make a compelling showreel when you have nothing to edit together?
Actors tend to do one of the following:
They go to a showreel company and record 1-3 different scenes, spending a small fortune in an attempt to make a professional-looking reel.
They do a bunch of free work: short films, web-series, student projects etc. and then compile all the scenes into a reel.
They record self tapes. This is a fairly modern approach and one I will come back to at the end of this article.
I wanted to go over this to make sure we are all on the same page. All the above options can work, but each can also go really, really wrong.
Why your showreel sucks…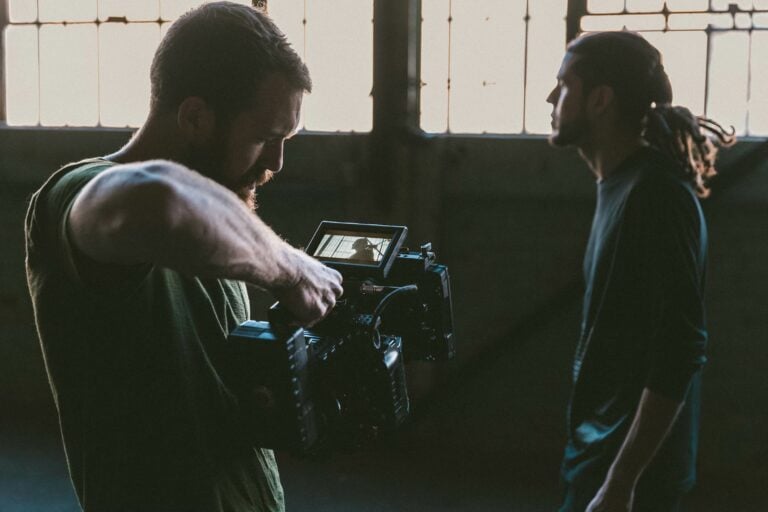 #1 It's too long. Agents, casting directors and literally everyone else, are too busy to sit through a showreel that is longer than 3 minutes. And if you are sending through a 3 minute reel – it better be damn good. The best advice I heard was during an interview I did with casting director Daisy Hicks. Her advice was to film two 1 minute scenes. Find scenes that are short, sharp and have a twist or change of energy. Ideally you pick two short scenes that show two different strengths or sides to your personality. Then you can edit these together, and create a reel no longer than 3 minutes in length.
#2 BAD Production value. Poor production is the main hinderance for most showreels. Dodgy audio, weird framing, and unflattering lighting. A showreel that has bas production value immediately feels amateur and will have the viewer distracted and switching off. Make sure you are only using clips that are of decent professional standard. This is even true if you are simply shooting a self-tape scene to add to your reel. Make sure we can see you, hear you and your backdrop is clean, ironed and crease free! We don't want to be thinking about anything else except your acting.
#3 GOOD Production value. But I thought we wanted good production value? We do. But when it comes to showreels, I often find that showreel companies, or those friends you asked from film school to help out, can go way, way too far. The end result can be equally problematic. What happens is that the showreel becomes too focused on how it looks – with flashy lighting effects, crash zooms, and weird cuts. It's not a Wes Anderson film, and you don't need a Hans Zimmer-esque score, the focus should be on YOU. And your acting. I once watched a showreel that had a 50 second prelude of haunting music before any acting began. An agent or casting director would have pressed pause, closed that tab, and moved onto the next showreel. Whoever you get to film your showreel scene, make sure that the focus is on the acting.
#4 OTT. I have seen some bad showreels in my time. The main thing that makes a really bad reel for me is when an actor simply slaps together clips from every single student film they have ever done. I have seen an alien love scene cut to a murder scene (no dialogue, just a blood bath) and then to a rom-com all in a 2 minute reel. You may think this is showing off your range as an actor, but it's more likely just encouraging laughter from the unfortunate viewer. You want range, but find the range in your acting choices not in your obscure genres. If you have specific scenes, like action scenes or something with an accent, I would keep that as a separate clip.
# 5 Because it's a showreel. Most showreels just feel like showreels. They just feel a bit forced and stagnant. As I mentioned earlier, a showreel ideally should be a clip from a professional production, if that isn't possible you should be trying to imitate that the best you can. It should be natural, shot in a decent location and appropriately cast.
#6 Bad scene choice. Choosing a great scene should be your number one goal as an actor. You should constantly be on the hunt for great scenes. A great scene is different for everyone, however, it should always be something you resonate with, and that shows off your best qualities. If you have comic skills, then don't pick something from The Crown. If you are trying to show off your dramatic chops, don't do a Seinfeld scene.
#7 The other actor. Let me put it simply. If you are recording a new showreel, whether that's a $2000 produced showreel scene or a self tape with a mate, you want the BEST POSSIBLE ACTOR to help you. A showreel is guaranteed to fall flat without a great scene partner. And this is true even if you're the only one on camera!
#8 Sunk costs. Many actors refuse to update their showreel simply because their existing reel cost heaps of money, or took a bunch of time, to put together. I know it hurts, but this is no reason to hold your acting career back. Spent $2000 on a showreel and not getting any positive responses from it? Might be time to throw it in the trash and record a self tape with a friend instead.
#9 Your best work is at the end. The first 30 seconds are very important in a showreel. In fact, there is research to suggest that we make up our opinions on people within 7 seconds. If your best work is 4.57 into your reel there is no hope of anyone seeing it. So many actors have their scenes in reverse, starting with a scene they think is more "interesting" rather than the one that showcases them at their best. Golden rule: Whatever is the best acting goes first.
#10 You're not Billy Crystal. Many actors fall into the trap of recording scenes that are overdone, or simply too famous. Although the When Harry Met Sally is scene a cute, seeing that same scene in every showreel is not.
#11 Your showreel is a montage. Some actors make the mistake of editing together 15 seconds from every piece of work they've done, often to pop music with funky transitions in between each. We don't want to see background extra work from that time you were in 1 shot in TheGreat Gatsby, and nor do we want to see commercials where you ate a burger and smiled. We want to see acting scenes only! And just pick 2 or 3 pieces of work – not 15. And no need for music or transitions…
So what should I do to improve my showreel?
This article isn't meant to be demoralising, but hopefully will give you the wake up call you need to take a fresh look at your showreel and honestly ask yourself, "is this my best work?"
#1 Take an honest look at your showreel. Watch your showreel from start to finish and ask yourself is this really my best work? And most importantly, is your best work at the start? The first scene you feature is the most important, so make sure it's your best work. After an honest, objective look, you might find your showreel just needs a little rearranging and a bit of a trim. If this is the case, set yourself an editing date and get it done. Don't be afraid to ask for opinions – from friends, or if you have an agent – definitely get their opinion.
#2 Start again. If you can solve your showreel with a bit of editing, great. But if that doesn't do the trick it's time to shoot something new. If you have the time, money or talented friends to shoot a proper scene, then go for it! But for most of you, I would recommend shooting self-tapes instead. I have interviewed many top casting directors and agents, and EVERY SINGLE ONE of them loves to see self-tapes in a showreel. Most believe they are either "as good" or "better" than a produced showreel.
Most actors have friends with a decent self tape set up, but if that isn't you than there are plenty of studios in all the major cities where you can pay less than $100 to put down a scene. Often it's actors who run the studios, so you will also get a great reader included. You don't have to tell them it's for a showreel, just put it down like a normal scene and voila! New showreel in an afternoon's work.
Conclusion
Now you know what you have to do,  get out there and do something for your acting career. My showreel definitely needs updating. I often write these articles hoping that I will take my own advice! I know how hard it can be to spend time and money updating your showreel, especially after a few quiet months, but without it, it's going to remain a quiet year! If you are struggling to find a great scene, or want to get more confident working on self tapes, check out our online scene club. This community is a great place to practice your acting, refine your screen skills and get a new self tape showreel every single month to add to your portfolio.