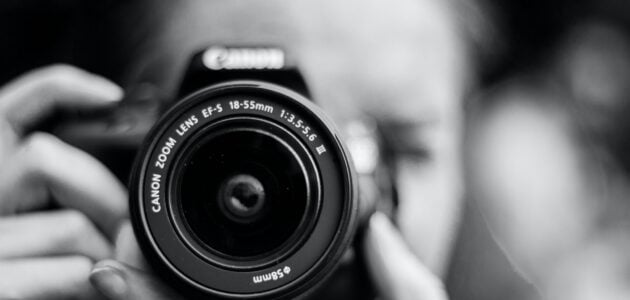 Sydney Headshot Photographers
This is a list of our favourited Sydney-based headshot photographers. All the headshot photographers listed here we have either worked with personally, or have come highly recommended. Before booking in with a photographer we recommend you check the following three things:
First, that the price is within your budget. Acting headshots are usually around the $400/$450 mark, I wouldn't spend much more than this if you're just starting out. However, if you love a certain photographer's work, and you can afford it, it's definitely a worthwhile investment.
Second, make sure you check out their work. All headshot photographers on this list have websites (and Instagram), so take a thorough look at their work and see if you like their style. Everyone on this list is awesome, but whose work resonates with you? It can also be good to look through the websites of acting agents to see what you like. Once you find a great headshot, do some digging and see who they used.
Finally, consult with your agent. Agents often will have certain photographers they like – listen to them, as they are the ones using the headshot to get you work.
I would also recommend asking other actors, to get an insight into what it was like working with certain headshot photographers. It is so important that you are comfortable with the photographer you use.
I have had plenty of headshot sessions over the years, so I've used some personal shots to give you examples where I can (embarrassing I know). This should give you some idea of their style, though make sure you check out their work in more depth as even a great photographer struggles to make this noggin look good.
Best Headshot Photographers in Sydney
Sally Flegg is one of Sydney's most well known headshot photographers. She has photographed many of Australia's leading film, TV and theatre actors, and is constantly in demand. Sally is incredibly open and relaxed and creates a really supportive environment for actors. Taking a headshot can be really uncomfortable and she knows that. Sally has a wonderful studio and works with you to create a beautiful, and appropriate headshot. Her shots are natural and she knows what works. Check out her work, you won't be disappointed…
Here are some shots I did with Sally in 2017: 

Marnya Rothe took my headshots a few years ago, and I really loved how they turned out. She is fantastic to work with and is quickly becoming recognised as one of the best headshot photographers around town. She is extremely relaxed and makes you feel very comfortable, which is really important. Here is one of my headshots taken by her:
Luke Stambouliah did my first headshots after leaving drama school and I thought they were great. He is an absolute gem and has a very relaxing presence that makes you feel very comfortable. Luke is a fantastic choice for headshots and very affordable. For me, his shots are always really simple, and warm. Here is a shot he took of me (some years ago)…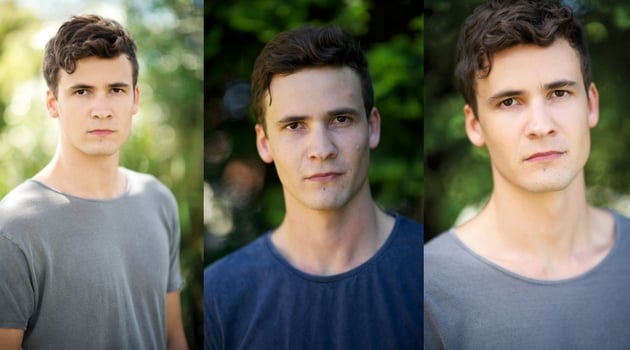 I have never worked with Alex Vaughan, but Alex she takes stunning headshots. Alex's headshots are a little bit more expensive than some of the other headshot photographers listed here, but they look incredible! If you've got the money she is absolutely worth it. Alex is a true pro, and incredible at capturing you at your most natural.
Feeling relaxed in a photoshoot is the most important factor in creating good shots. After recently working with Kate I cannot recommend her highly enough. She is professional, thorough and of course takes great photos. Kate has been building a reputation over the past year and is increasingly in high demand. As she is relatively new to the scene she is one of the most affordable options. Kate is also a fantastic actor in her own right, which gives her a unique insight into what you are going through and how best to represent you in a headshot.
We offer relaxed, natural light shots, at an affordable price, in central Sydney.
For just $300, the package includes an hour shoot, with up to three hair/wardrobe changes to showcase a variety of looks. We create a relaxed and comfortable environment.
You will then select your main shot, which will be edited and retouched free of charge. Additional retouches are $35 AUD per image. To book a session [email protected]
Learn more: Affordable Headshots Sydney
7. Blueprint Studios
8. Amelia J Dowd
9. Marcus Walters
10. Tyler Alberti
11. Rosie Mcintyre 
12.Lachlan Woods
Headshot Tips
Always take along at least four or five different outfits to try on. I was told a simple dark coloured t-shirt works best, but I don't think there are any set rules. Just take some options and see what works best on the shoot.
Sally Flegg Tip: everyone looks better on camera when in tighter clothes.
If you're a man I recommend taking some shots with facial hair and then some clean-shaven. This means your agent has a few options to use when specific roles come up. Most photographers are used to doing this for male sessions, so don't worry you won't look like a weirdo!
More on taking a great headshot…