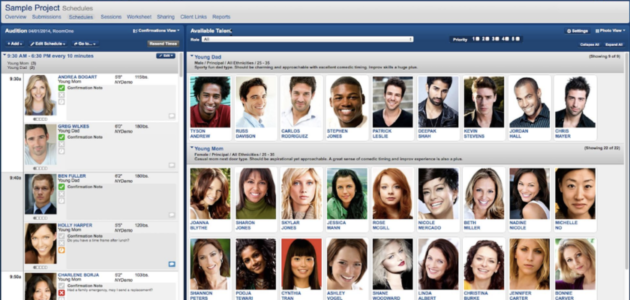 Acting Assets: what is an acting toolkit?
Your acting assets are what make you employable. This industry is tough, because there is a whole lot of actors out there, and not enough work for them all. Which is why it is absolutely, absolutely, absolutely imperative that you have your assets, your toolkit, your box of tricks – the best they can possibly be in order to stand out from the crowd.
1. Headshot
First impressions are everything, but I also don't want you to overthink this part. Your headshot is your first point of contact with an agent, casting director, producer, director etc. So it needs to represent you really well.
Your headshot should:
Look like you (on a good hair day)
Feel relaxed and natural, but not boring and lazy
Be engaging and interesting (professional headshot photographers are great at nailing this element)
Meet all the requirements of an industry standard headshot
Ideally show warmth, and personality
Casting directors sift through thousands of tiny little thumbnail headshots every day, so it's important that yours is up to scratch at worst, and outstanding at best. For more, check out my complete guide to a great headshot. And for headshots in Sydney, click here.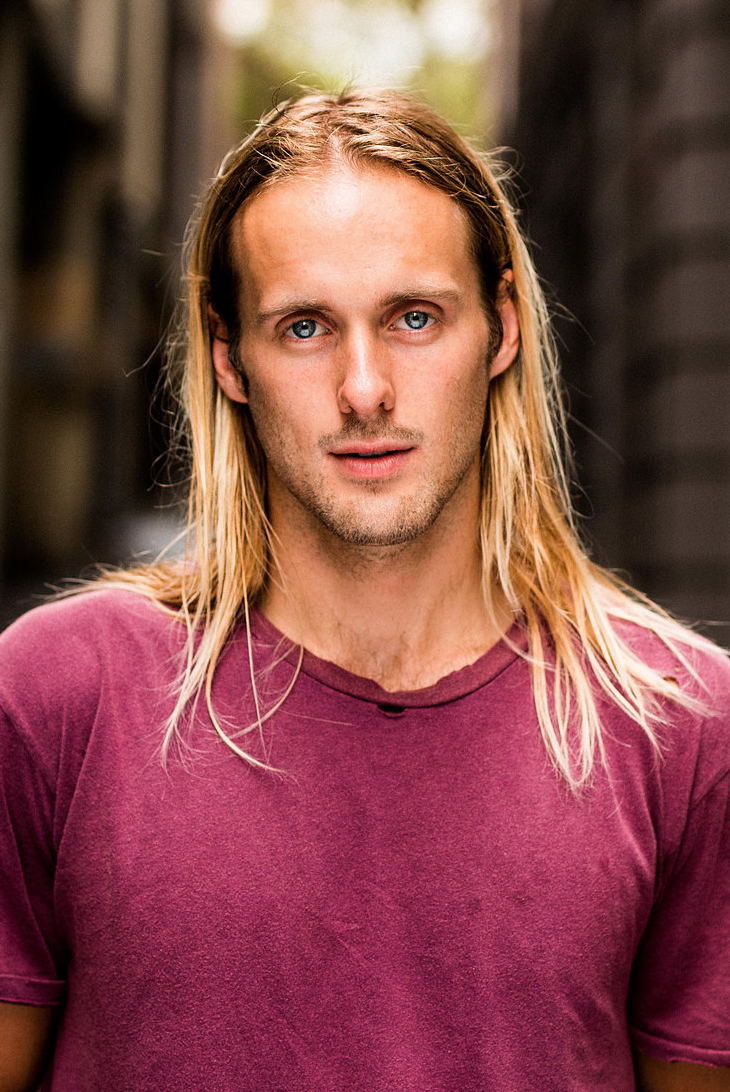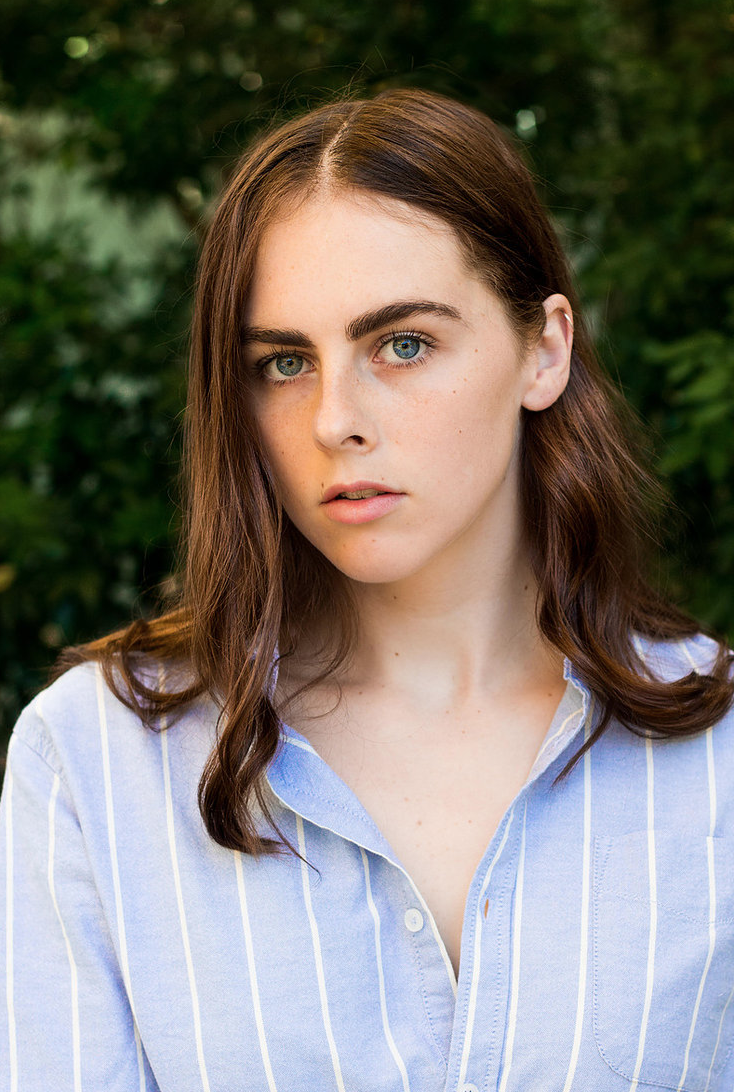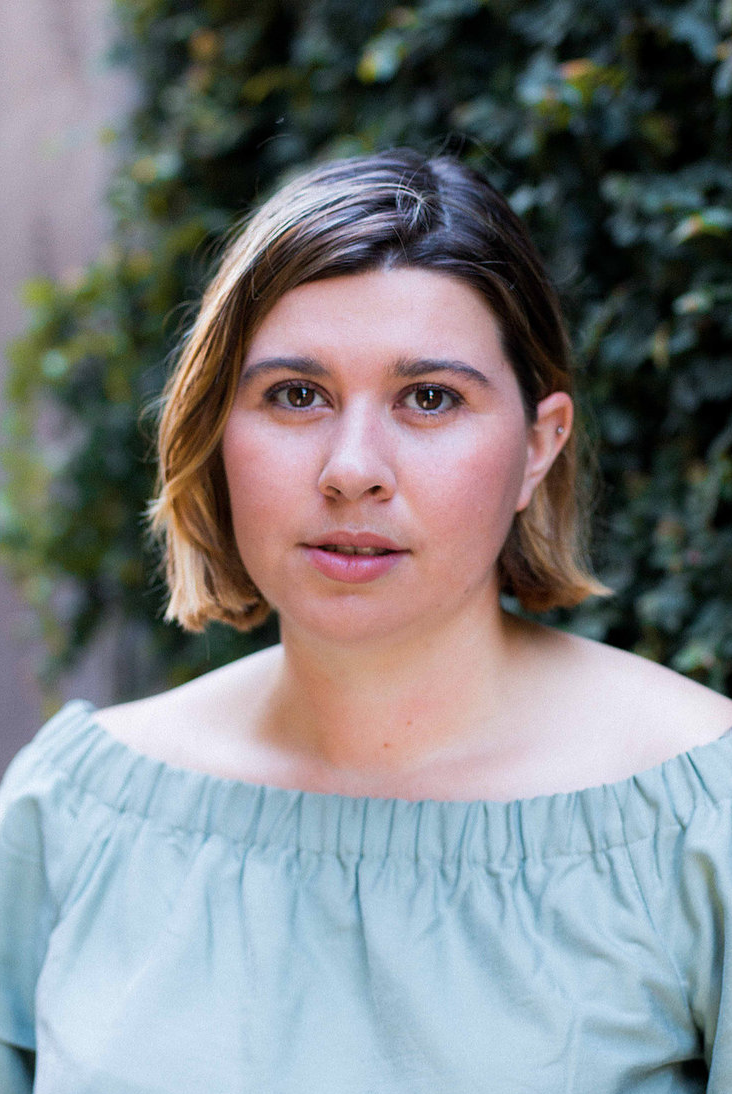 2. Showreel
Your next point of contact with an agent or casting director is your showreel. There are no exceptions, every actor must, must, must have a showreel (unless you're an A List celeb). If a casting director or agent has never met you, never seen you work, and only has a headshot to go off, you can't expect to be called in for a meeting or an audition – simple as that.
You don't need to go overboard with your showreel, and you have a few options here.
Self-Tape scenes – you can edit 2 or 3 short self-tape scenes into 1 clip, and that can serve as your showreel
Shoot 2-3 scenes on location with scene partners, proper camera set ups, sound and preferably someone to direct you.
A selection of clips from professional work you've done
A combination of all 3 – e.g. 1x self tape, 1x scene shot on location and a clip from a short film you did recently.
Either way, make sure you choose only your BEST work – if you're unhappy with it, and it doesn't represent you well, then shoot it again until you get it right. And never go over the 3 minute mark – 2 minutes is probably ideal. Agents and Casting Directors are busy people, they don't have time nor could they be bothered to watch your 10 minute showreel. Simply pick the cream of the crop, and edit together a slick, concise showreel which showcases your talent and range. For more on showreels, click here.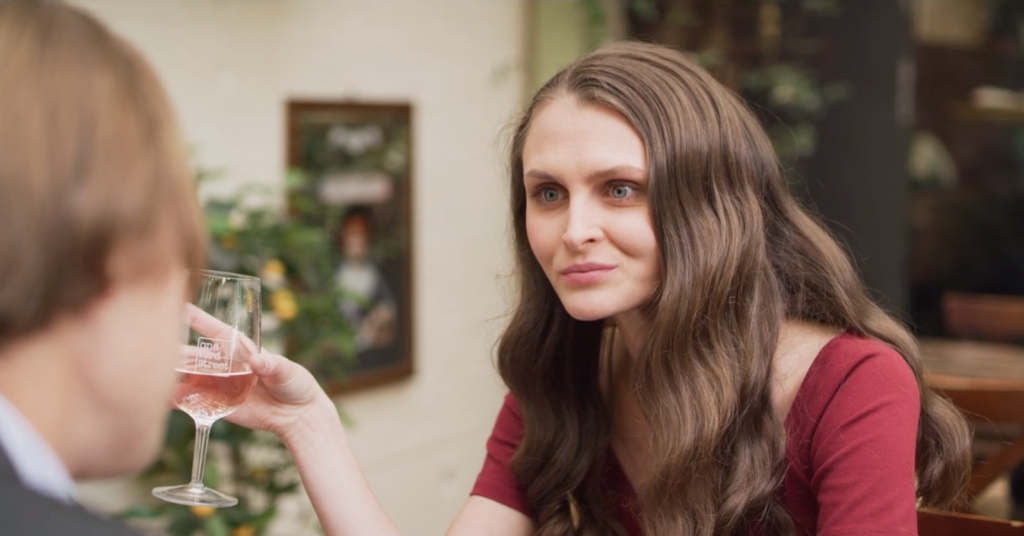 3. CV / Resume
Like in any industry, prospective employers need to see your experience and body of work. There are a few different ways you might need to supply your CV – either via an online casting profile, or in PDF format. Have both prepared, updated and ready to go at all times.
Your CV needs to be:
Honest. Don't exaggerate or make up any credits – you will get caught out, and that looks much worse than having little experience
Fit to 1 page
Easy to read and professional – no super small type fonts, no fancy colours and lettering – keep it simple, and maybe add 1 or 2 embellishments, but again – don't go overboard
Include a headshot in the top right hand corner (this is good to have so that casting directors / agents / producers have a visual reference and saves you attaching multiple files)
For more on crafting an actor's CV, head here.
Note: avoid listing extra work, and excessive skills and training. Nothing worse than an actor listing 45 accents.
4. Online Casting Profiles
An essential element of your actor's toolkit – without an online presence on casting platforms, you will not be cast. Platforms such as Casting Networks, Showcast, Spotlight, Mandy, IMDB Pro, Actor's Access etc. are the industry's system for finding and hiring actors. So whether you have an agent, or are freelance, you must have a presence on these platforms. Usually each country / continent has 2 or 3 main casting platforms – sign up to the most relevant ones. E.g if you're in Australia, and never audition for anything in the UK nor have representation there, then there's no point in being on Spotlight.
My main tips here are to make sure your profile is ALWAYS up to date, don't have too much information on there (it will become overwhelming for anyone reading), don't lie or be dishonest about your experience and make sure you have your headshot and showreel uploaded as well.
Here's how to nail your casting networks profile.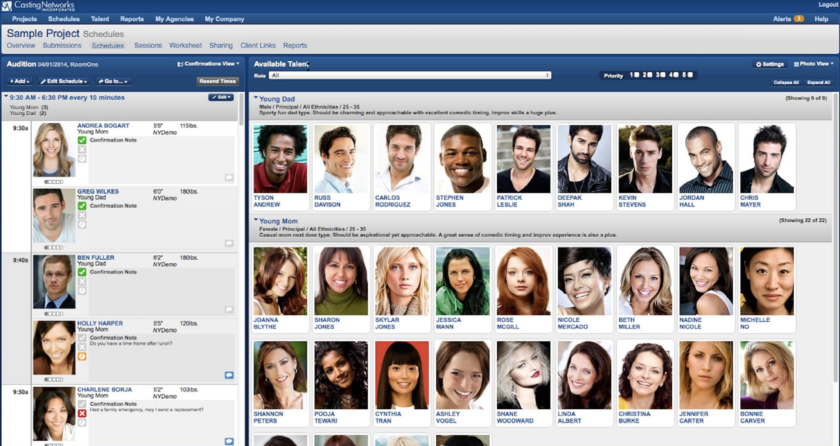 Also don't forget about IMDB Pro – this is another great resource for actors. Make sure you've made a Pro account so that you can add images, a bio and credits to your profile. It also means that if you start getting professional work, production companies are able to credit you in each project. Casting Directors, Producers and Agents are often looking to IMDB for information on actors.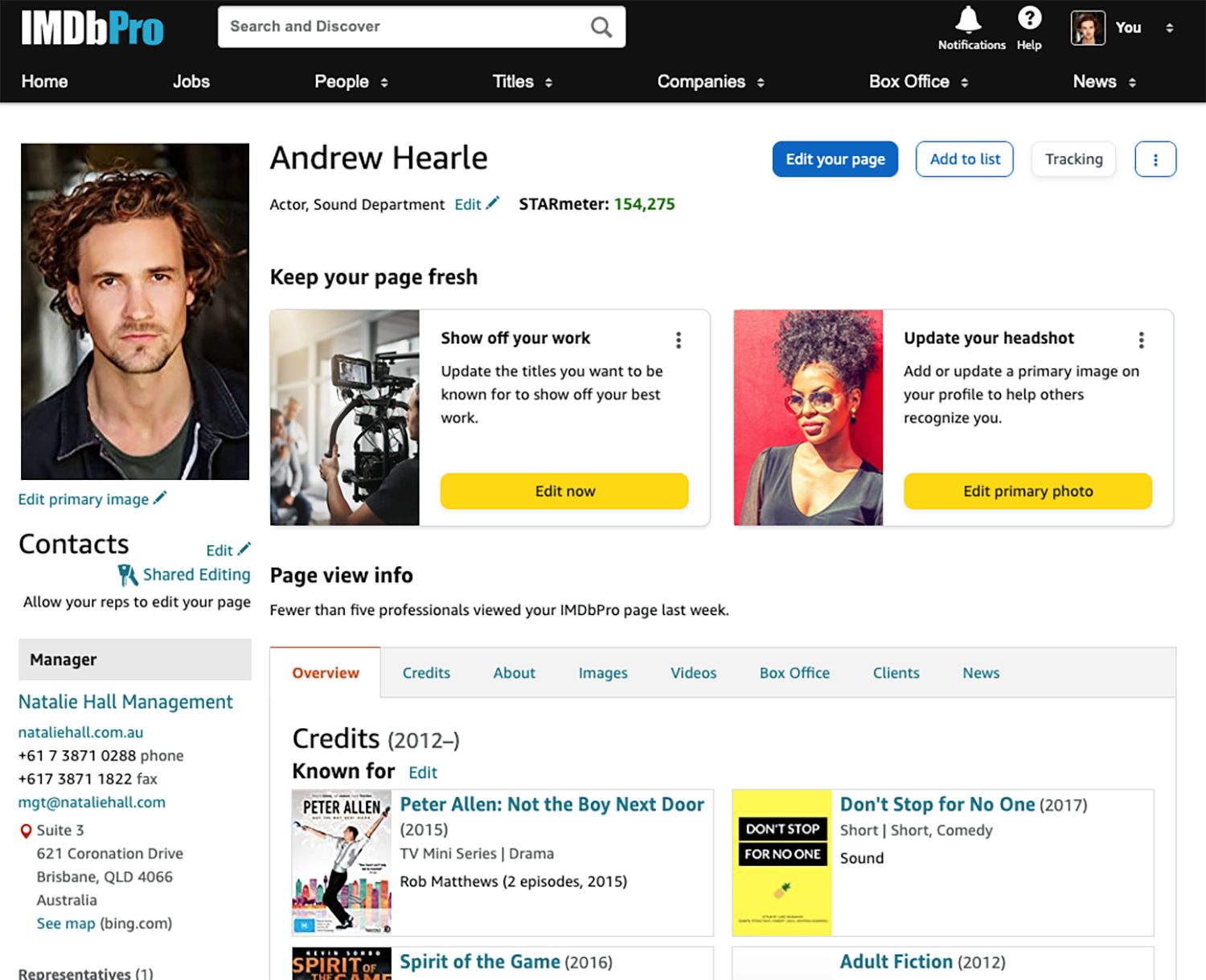 5. Training
It baffles me how so many actors think they will have an acting career without doing any training. It also baffles me how actors go and do training, and then stop completely. They then complain about not getting an agent or getting any work. The first thing you should be asking yourself is 'what more is there to learn?' And the answer is; so much, all of the time. Never stop learning. A musician is always rehearsing, training and practicing their craft so they're ready for performance, an athlete is always training and working on their fitness and strength so they're ready for performance. Why should actors be any different?
Get yourself back into the classroom. Whether that's ongoing class, drop in classes, Improv, scene clubs, short courses, drama school or weekend masterclasses and intensives. The actors I know who are working frequently are those that are in class regularly. They have an insatiable need to learn, and are constantly seeking new experiences. And hence, when an audition arises, they are more than prepared, they are relaxed and comfortable, simply because they're in a learning frame of mind and constantly working on scripts.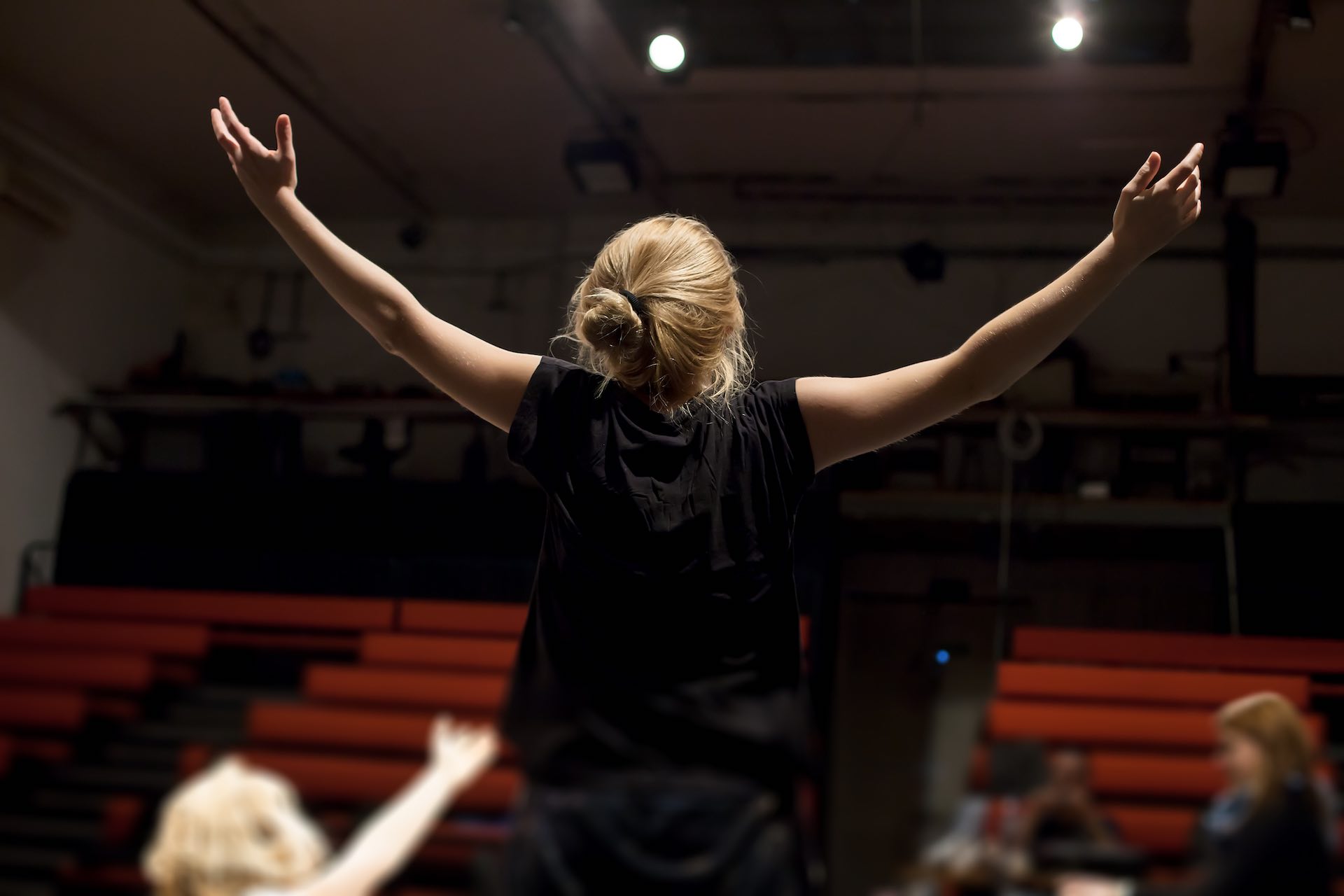 6. Industry knowledge & connections
The unfortunate reality is that it's not what you do, it's who you know. This makes zero sense, and yet it's how the industry has operated from the very beginning. Talent can be pushed to the side, and favouritism and nepotism rein supreme. But like all things in life, if that's how it is, you should accept it and figure out how to make the system work to your advantage. Don't like schmoozing and going to 4 networking events each week? Then don't! There are so many ways you can meet people and make connections in the industry. You can go to a masterclass, work on a short film, ask friends to introduce you to their friends, and so on and so on. No one ever made an acting career in a vacuum – they made friends, made connections and worked with other people in the industry. We all carry each other, don't ever forget that. So nurture your relationships and make sure you're up to date on what's going down in your industry.
Conclusion
So there you have it, the 6 main elements of your acting toolkit, your actor's assets. All of these are the essential ingredients which lead to a sustainable acting career. It won't be easy, but keep working towards your goals, one step at a time.