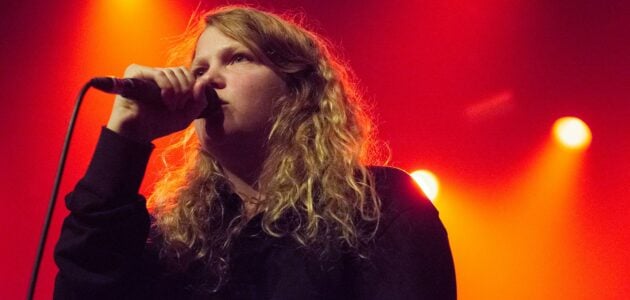 Who are the great playwrights?
Easy! Shakespeare, Brecht, Miller, Albee, Wilde, Moliere – *yawn*- excuse me.
Yeah we get it. The old guys did it well. They wrote the classics, they set the bar. Hell, they fill the curriculum we all now study through school and university. And we've read and studied and seen and performed and debated and re-interpreted and rehashed and restaged them all on high rotation for decades, and in some cases, centuries.
Believe it or not, great works did not just stop being made. We are not destined to cycle through everything written before the 1960s. And sorry to make you feel old, but even apparently 'recent' playwrights such as David Hare, David Mamet and Sam Shepard wrote the bulk of their work over 30 years ago. Theatre is ever moving, ever changing, and unless you have your ear to the ground, you may be missing the next great masters.
It is hard to capture the sheer magnitude of the shift our culture has taken from the 20th century to the 21st, and it's a shift we miss if we do not listen to the artists trying to capture it. This modern age is filled by distant yet constant warfare, widening generational gaps, rampant capitalism and unrelenting individualism. It's a world of trends, of technology, of political correctness, of dangerous curiosity and of repressed uncertainty. It's a new age, with new art, and as artists, we should acknowledge and embrace that fact.
The first seventeen years of the 21st century has seen some incredible work produced. There has been a strong return to Chekhovian naturalism, lead by the American playwrights, a blending of absurdity and magical realism by the British and a desire by all to tackle what it means to live in the modern western world. Yet what makes the new works great, is the same reason we still revere the classics: they aim to share with the audience, a moment of pure, unfiltered truth.
So, who is picking up the torch? Who is creating the new work that people will be talking about in years to come, and defining the style of the early 21st century? Because, no matter what your theatre history teacher told you, great works are written every year and if you're serious about theatre you should know who to read, and who to watch out for.
Whether you're a theatre maker looking for something to stage, a young writer looking for inspiration, or an actor looking to for a new audition piece, these are some of the playwrights you should get familiar with.
Here's a list of great modern playwrights, who have been writing some incredible plays in the 1980's and
List of Great Modern Playwrights
Kenneth Lonergan
David Harrower
Kate Mulvany
Andrew Bovell
Tracy Letts
David Lindsay-Abaire
Lucy Prebble
Martin McDonagh
Chloë Moss
Anna Jordan
Moises Kaufman
Declan Green
Mike Bartlett
Simon Stephens
Nakkiah Lui
Neil Labute

John Patrick Shanley
Laura Wade
Lucy Kirkwood
Anthony Nielson
David Auburn
Phoebe Waller-Bridge
Theresa Rebeck
Patricia Cornelius
Tom Wells
Exploring the works of contemporary playwrights is a vital and enriching thing to do as an actor. We recently wrote an article on why it's important for actors to read plays. Reading plays increases your knowledge, vocabulary and understanding of story structure.