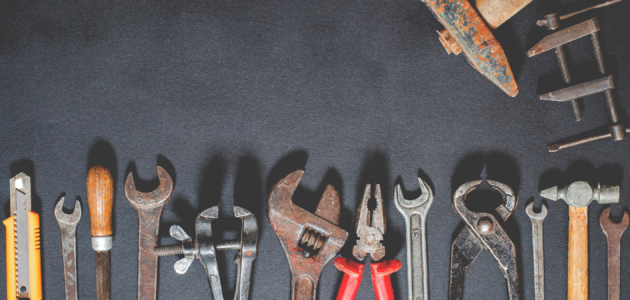 How to Choose an Acting Technique
One mild summer's eve, a friend of mine asked me: "Frazer, what is good acting?" Admittedly, the question stumped me. So rather than answering their question, I got to thinking about why it was difficult to answer. Declan Donnellan would tell my friend that some actors are "less blocked" than others. Sandford Meisner would tell them that an actor is only as good as their images. Lee Strasberg would say something like "They must've had a very hard life to be such a good actor." There are a million and one techniques and theories about good acting, and there are more being invented in studios around the world every day. Someone, somewhere will swear by one technique and condemn another. So if you're asking how to choose an acting technique, the question is which one suits you best?
From Stanislavski, to Method, to Meisner, acting techniques are theories on how actors can effectively engage with a character. For actors wondering how to choose an acting technique, it is best to remember that no one singular technique will suit a person entirely. Usually, a mixture of ideas and tools from different practices and practitioners helps create a rounded acting process for the individual performer.
I can't, and won't, tell you which technique you should use—that's something you'll have to road test along your acting journey. Hopefully, with this article, I can help you make an informed decision when it comes to preparing for your next role, and nudge you towards a system of acting that suits you best.
Technique vs Practice
Before we begin, let's clear something up. Acting technique and your personal practice are not the same thing. One is a system developed by an individual or school, with methodologies to support an actor. The other is your daily routine as an actor, as well as how you might prepare for a role. If you decide that Method Acting is your cup of tea, it should not replace your wider practice.
A good actor's practise might look something like this:
You can apply your newly-found chosen technique to your monologue prep. But you should still be maintaining good vocal and physical health, regardless of the technique you're using. Having a strong personal practice will ensure you are open and capable of trying out different techniques.
The Three Pillars of Technique
If you've ever had even a mild interest in acting, you've likely come across three techniques already: Stanislavski Method, Meisner Method and Method Acting. They form the foundation of modern acting technique and theory, so here's a quick primer for each of them.
Stanislavski: Emotional Authenticity
Konstantin Stanislavski was a Russian actor and practitioner who emphasized the importance of finding emotional truth and authenticity in performance. The Stanislavski system involves delving into one's own experiences to connect with a character and help generate their "given circumstances" (e.g. where is the scene taking place, who is in the scene, what do they mean to the character, why are they there) to create an authentic performance. It should be noted that Stanislavski changed his tune towards the end of his life and believed in a more imaginative approach to acting, rather than a deeply personal one.
As the man who introduced naturalism to American theatre, Stanislavski's teachings have influenced countless other practitioners who have either continued his teachings or challenged an aspect of them. Lee Strasberg, Stella Adler, Uta Hagen and our next pillar: Sandford Meisner.
Meisner: Imagined Circumstances
Sanford Meisner was an American actor and teacher whose work revolves around the idea of living truthfully in imagined circumstances. There is a strong emphasis on active listening, spontaneity and truthful reactions. You may have heard of the repetition exercise where two actors make observations about each other and repeat them, over and over, to help develop the heightened state of awareness required of an actor when they are in a scene.
Method: Full Immersion
Method acting is one of the most recent techniques that has emerged in modern acting. It is also one of the most controversial. Popularised by practitioners such as Lee Strasberg and his students (among them James Dean, Marylin Monroe and Marlon Brando), Method Acting encourages actors to understand the emotion and psychology of their characters. By drawing deeply on their own experiences, they can explore a technique known as emotional recall. When an actor remembers a time they were sad/happy/angry in their life, they can try to replicate the sensation in their body to engage with a character feeling sad/happy/angry. The main controversy around Method Acting is whether or not it is a safe way for people to engage with characters, as it potentially means digging up personal trauma for the sake of an authentic performance. It remains a controversial—if often misunderstood—field of study.
How to Make a Decision
You'll be able to recognise the influence of these three foundational theories on just about every western, modern acting technique. That should hopefully be of assistance when deciding about whether or not a particular technique is right for you. It's important to develop a foundation for yourself when it comes to trying and testing acting theories, and here's how you do that.
Know Thyself
When I'm trying to impress my friends, I tell them that acting is the active study of the human condition. As pretentious as that sounds, it's true. When drama schools turn away young, bright-eyed high-school graduates and tell them that they need more life experience, what they're actually saying is: "Go figure out what kind of human you are." As painful as it is to hear, it's good advice.
Knowing your strengths and weaknesses as an actor will be a huge help to identifying which techniques you're better suited for. Are you drawn to emotional depth and exploration? Do you have a strong imagination? Are you spontaneous? Do you find a character through transforming your body and voice? Aligning your natural tendencies with a technique is a great place to start.
Educational Advantage
Have you trained? Drama schools and short courses are some of the best ways to expose yourself to new techniques. Often, they will establish an entire pedagogy based around a specific technique. If you've done your three years in drama school, consider the techniques you already know and which ones you were drawn to. It's always a good idea to build on your educational foundation and branch out from there, rather than throwing away what you've learned in favour of a shiny new technique. If you haven't trained, you have the advantage of malleability. Go out and rent some books on acting from your library and start building up your knowledge of different techniques. See which ones appeal to you most and build on them.
Your Vision
Every actor has a unique understanding of what a fulfilling career looks like to them. My heart lies in theatre, so I'm more likely to gravitate towards techniques inspired by Meisner and perhaps Stanislavski–techniques that support larger than life performances that emphasize the body and voice. My partner, on the other hand, is an excellent film actor and wants to have a career mostly in film. Techniques that draw from Method Acting, that encourage deep emotional engagement but also allow for subtlety, are more suitable. Consider your goals as an actor and then consider which techniques support your particular style.
Collaboration
You will rarely be working in isolation as an actor. Directors and other actors you meet on set will usually have their own personal style that aligns better with specific techniques, so it's important to stay open. You don't have to set yourself on one technique and one technique only, and you really shouldn't. Develop your personal toolkit and be open to having a few extra screwdrivers thrown in, when you work with a director who obsesses over Suzuki.
Examples of Acting Techniques
Now that we've looked at some foundational theories, and you've done some honest introspection to figure out your style, here's a few examples of some more advanced acting theories that are in practice today.
Viewpoints and Suzuki
Developed first by Mary Overlie, later Anne Bogart and many other acting theorists; Viewpoints emphasizes the importance of space and movement when it comes to developing a character or a scene. The practice combines gesture, movement and vocalization to emphasize the non-verbal component of theatre – and in some cases, film. Similarly, Tadashi Suzuki developed the Suzuki Method which places great emphasis on physical training to strengthen an actor's connection with their body. Both of these methods are commonly used in a theatre setting.
Grotowski
Jerzy Grotowski coined 'Poor Theatre', a style of theatre that rejects elaborate sets and lights; stripping theatre back to the raw essence of an actor, attempting to connect with audiences on a primal and visceral level. Grotowski's Cat is a popular physical warmup and a signpost for much of his techniques–highly physical and vocal, aiming to create a direct connection between the actor and the audience.
Commedia dell'arte
What began as a style of theatre in 16th century Italy is still used in many training institutions around the world today. Commedia dell'arte gives a set list of archetypal characters that are extremely versatile and, as such, can be applied to a wide range of characters. The technique encourages actors to embrace spontaneity, physicality and a deep exploration of archetypal characters which can then be adapted to just about any genre. Commedia dell'arte is often explored using techniques such as mask work and clowning.
Continual Growth
It should go without saying that no actor is bound to any single technique. Acting is a lifelong journey of growth and self-discovery. The more work you do, the more theories and techniques you're exposed to. Therefore: the more your artistic preferences are likely to change. Whilst you may resonate with one particular theory in your early career, this may completely change later on and that's a good thing. It's a sign that you're evolving and adapting with the ever-changing landscape of acting and all of the weird and wonderful parts of it. 
Conclusion
My acting teacher used to describe actors at the early stages of their career as a being stuck inside a circle. They could only extend their imagination and their bodies as far as this circle allowed. The more that they learned and worked, the more the circle started to break apart and the further they could stretch themselves. There will always be blocks that they run into but the more broken the circle is, the more likely they are to rebound off a blockage and find something new.
The more acting techniques you expose yourself to, the greater your range of potential becomes. There will be some techniques that you click with and others that you won't, and others that you will come to love over time. Stick with the ones you enjoy but stay open to having that changed the more you grow as an actor. 
Hope this helped. See you around the traps!